Still looking for a gift for your Mum?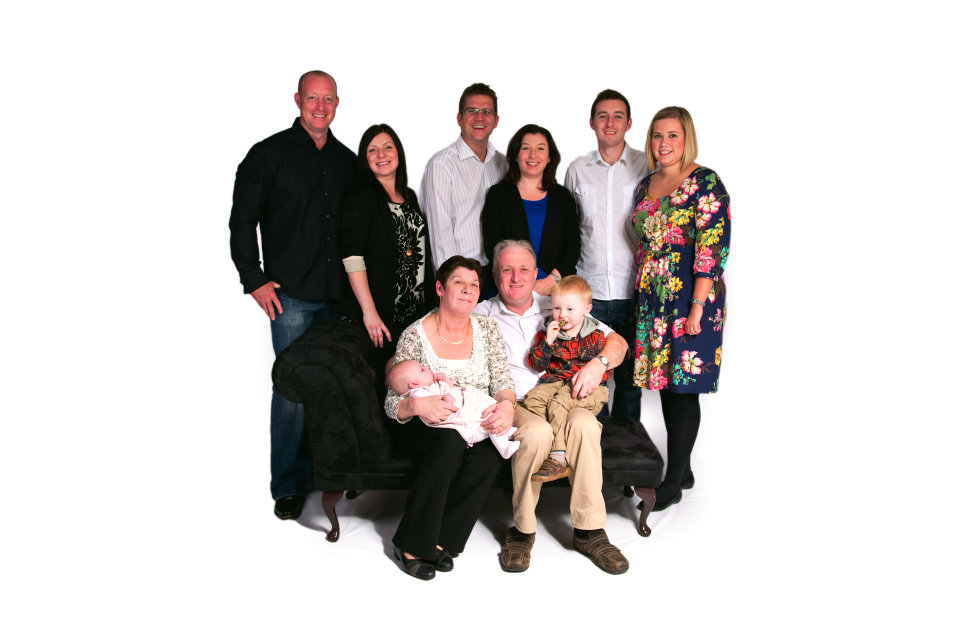 A portrait of your Mum, or of Mum with her family, could make Mother's Day this year one she and you can treasure forever through this image.
For the special price of £40 you can give your Mum a 1 hour session in Richard's studio with the family. You can also opt for a location of your choice. If you choose a location shoot there will be a 45p per mile travel expenses charge outside the Chester area.
Included in the price is a LARGE mounted 10 inch by 8 inch print in colour or black and white.
Richard really enjoys being a portrait photographer and getting to know some of the wonderful people he has met, photographing them either in his studio, at their homes, their place of work or at a location of their choice.
Richard will email you a copy of the voucher for you to print or print a card and post it to you. Postage will be added to the price.
To purchase a voucher follow this link to
'Mother's Day Gift Voucher'
, or click on the thumbnail below of the "Mother's Day Portrait Gift" to be taken to payment. Then, using this highlighted link, fill in the
'Mother's Day Portrait Gift Voucher application'
with your details and the special message you would like to appear on the voucher. Once payment and message have been received I will make up the voucher and send it to the address given. If you wish to pay by cheque contact Richard and he will send you the address to post it to.
Happy Mother's Day!